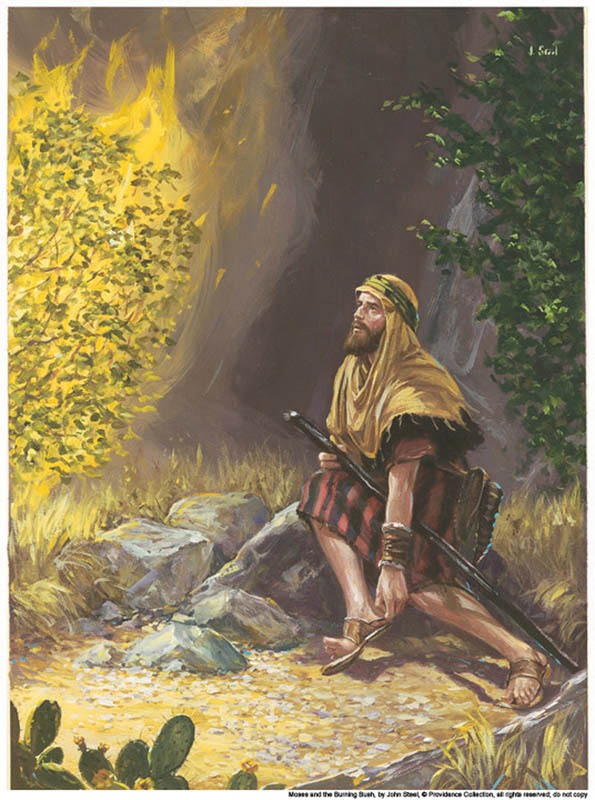 While leading the children of Israel from bondage in Egypt, Moses had a mighty visitation from Jehovah. He is shown all the creations created by the hand of the Lord. He beheld the majesty and power and glory and might of the Holy One of Israel. While Moses was basking in this glory, he questioned why the Lord did these things. Jehovah responded,
"

For behold, this is my

work

and my

glory

—to bring to pass the

immortality

and

eternal

life

of man" (Moses 1:39).
And so it is. Every aspect of the gospel is to bring to pass the immortality and the eternal life of man. Immortality is
guaranteed
to everyone who has ever been born on this earth. The incident of mortality is a result of the Fall of Adam. The Atonement of Jesus Christ totally and completely overcame physical death. Thus, solely by and through the Atonement, the immortality of man was 100% taken care of. That leaves the problem of the eternal life of man.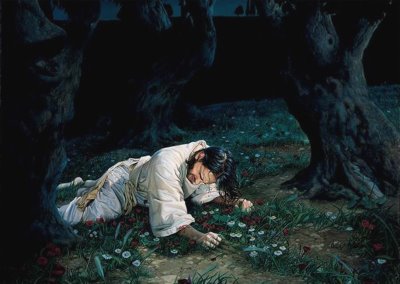 What does "Eternal Life" even mean? Preach My Gospel teaches that Eternal Life is "
to become like our Father in Heaven and live in His presence. The greatest of all the gifts of God. [Eternal Life] comes through the Atonement of Christ and through obedience to all the laws and ordinances of the gospel" (
http://www.lds.org/manual/preach-my-gospel-a-guide-to-missionary-service/what-do-i-study-and-teach/lesson-2-the-plan-of-salvation
). It requires men and women to change, to p
ut "o

ff the

natural

man and becometh a

saint

through the atonement of Christ the Lord, and becometh as a

child

,

submissive

, meek, humble, patient, full of love, willing to submit to all things which the Lord seeth fit to inflict upon him, even as a child doth submit to his father" (Mosiah 3:19). That requires the individual to take initiative.
Each person is endowed with moral agency, which God himself will not violate. The thing is "
man could not
act
for himself save it should be that he was
enticed

by the one or the other" (2 Nephi 2:16). In order for
men to be enticed by "one or the other", they must know what the options are. The Lord, in his infinite wisdom did not publish His gospel by angelic messengers before the world, rather He sends forth his angels to His covenant people (
specifically to the prophets), and, then, it's the covenant people's responsibility to "
bear
this
ministry
and
Priesthood
unto all nations...[that]
all the families of the earth [may] be blessed, even with the blessings of the Gospel, which are the blessings of salvation, even of life eternal
" (Abraham 2:9,11).
Thus, it is
inherently
a responsibility of those of the lineage of Israel (whether literal
descendants
or the relative few adoptees into the lineage) to bless the other families of the earth with the blessings of the gospel, as well as to gather in her own children in.
As the children of the covenant, we have a responsibility to preach the gospel to all the families of the earth. (For the sake of our discussion, preaching means sharing doctrine and/or inviting others to come and see what we do). By so doing, we allow others to see the options, and then act as agents of whether to come unto Christ or remain in "
the
valley
of the
shadow
of
death" (Psalm 23:4). For some reason, though, members of the church, at large, "
voluntarily bind their tongues [when they should],
with the Spirit of the Lord and the power of their priesthood, open their mouths and speak miracles" (
https://www.lds.org/ensign/2011/11/we-are-all-enlisted
). We all need to be missionaries, sharing the gospel

"
at all times and in all things, and in all places that [we] may be in, even until death" (Mosiah 18:9).
Far too often, we get fear in our hearts, and voluntarily bind our tongues. We don't want to offend anyone. We don't want to sound preachy. We want to be tolerant. We want to show the way by our examples. THAT IS NOT ENOUGH IN TODAY'S WORLD! We are in a fierce battle against the adversary, and he is not stopping until he has pulled down any man, woman, or child he can. He ensures that people are

"
carried about with
every
wind
of
doctrine
, by the sleight of men, and cunning craftiness"
(Ephesians 4:14).
He ensures that popular religious leaders "teach for
doctrines
the commandments of
men" (JS-H 1:19). We are to take upon ourselve
s "
the
whole
armour
of
God
, that [we] may be able to withstand in the evil day, and having done all, to stand" (Ephesians 6:13). With the protective armor of God, being led and protected by the sword of the Spirit, we are prepared for battle with the world. In a battle, would you not ensure that your friends had their armor on? Would you not invite them to put it all on, not just the few articles they already have? Would you not have them bring their shield of faith, but also shod their feet with the preparation of the gospel of peace? Would you not have them bring their breastplate of righteousness and give them the sword of the spirit? Would you not have them keep their loins girt with truth, but also offer them the helmet of salvation? If you would do that in a physical battle, why on earth would you not do it in a spiritual battle, when the stakes are so much higher?
In a physical battle, the worst thing that could happen to you is you'd die. That is already completely conquered by the Savior's atonement. In this spiritual battle, the worst thing that could happen is you die spiritually. Because of the moral agency given to each of us, that can only be conquered if we choose to allow it to be conquered. People of course will at times reject the offer of additional portions of the armor of God, but we still love them, and at a later time, we offer them that armor again, because we love them, and we don't want for them to die.
The Lord has said,

"
Remember the

worth

of

souls

is great in the sight of God;

For, behold, the Lord your

Redeemer

suffered

death

in the flesh; wherefore he

suffered

the

pain

of all men, that all men might repent and

come

unto him.

And he hath

risen

again from the dead, that he might bring all men unto him, on conditions of

repentance

.

And how great is his

joy

in the

soul

that

repenteth

!

Wherefore, you are called to

cry

repentance unto this people.

And if it so be that you should labor all your days in crying repentance unto this people, and bring, save it be one

soul

unto me, how great shall be your joy with him in the kingdom of my Father!

And now, if your joy will be great with one soul that you have brought unto me into the

kingdom

of my Father, how great will be your

joy

if you should bring many

souls

unto me!" (Doctrine & Covenants 18:10-16). In my opinion, if the joy is that great over bringing one person to repentance, our anguish would be great if we don't.
At times, I have thought to myself about going into the spirit world. During these times of pondering, I've imagined running into a friend from this life who had ended up dying before me. I came up to them and said, "Hey man! How are things going? I see that you're in paradise! You accepted the gospel?! I'm so happy for you!"
The friend responded, "Yeah! I love it! Learning the gospel is the greatest thing that has ever happened to me! Didn't you know about the gospel in mortality?"
"Yes, I did."
"Why didn't you tell me about it?"
When that was said, I felt as if my heart had been ripped out. As much joy as the gospel has ever brought me was equal to the pain of not sharing it with this imagined friend in this imagined scenario.
Obviously, this experience hasn't happened, because I'm still alive, but it still hit me that I never want it to happen. I'm sure none of you want it to happen either. Brethren and Sisters, we can make sure it doesn't happen.
We can engage in The Work of Salvation, side by side with the Lord. He will always be with us. As we are on the Lord's errand, he has promised, "
there I will be also, for I will go

before

your face. I will be on your right hand and on your left, and my

Spirit

shall be in your hearts, and mine

angels

round about you, to bear you up" (Doctrine & Covenants 84:88).
Let us each engage in this, the great work of the latter days!